The Global Biodiversity and Healthy Big Data Alliance set up in Beijing
On October 14, Global Biodiversity and Health Big Data Alliance was launched in Beijing. The alliance, whose members are mainly from countries along "the Belt and Road", is based at the BIG Data center, Beijing Institute of Genomics. Representatives from various countries including Pakistan, Saudi Arabia, Thailand, Russia, Singapore, and the United States attended the launching ceremony.
The alliance was established under the framework of the International Biodiversity and Health Big Data Sharing, which is initiated by the International Union of Biological Sciences. Founding members include Beijing Institute of Genomics, Quaid-i-Azam University in Pakistan, Saudi Arabia King Abdullah University of Science and Technology, and Vavilov Institute of General Genetics, Russian Academy of Science (RAS). The alliance aims to develop a platform for biodiversity and health big data integration, translation, and sharing, promote and facilitate the sharing of biodiversity and health big data within the alliance, construct a world-level biodiversity and health big data center containing a variety of repositories and knowledge bases that are publicly accessible to worldwide communities, and promote the level of participation and influence of BHBD in global biological researches.
The BIG Data Center was established in 2016 at the Beijing Institute of Genomics, CAS. It has constructed the first international raw sequencing data archive in China. In addition, a suite of database resources including genome assembly and annotation, genome variation, DNA methylation, gene expression, and biological wiki knowledgebase have been constructed. Based on these existing resources, the alliance will facilitate the integration, analysis, and utilization of bio-big data, and promote biodiversity research and health industry in China and Asia.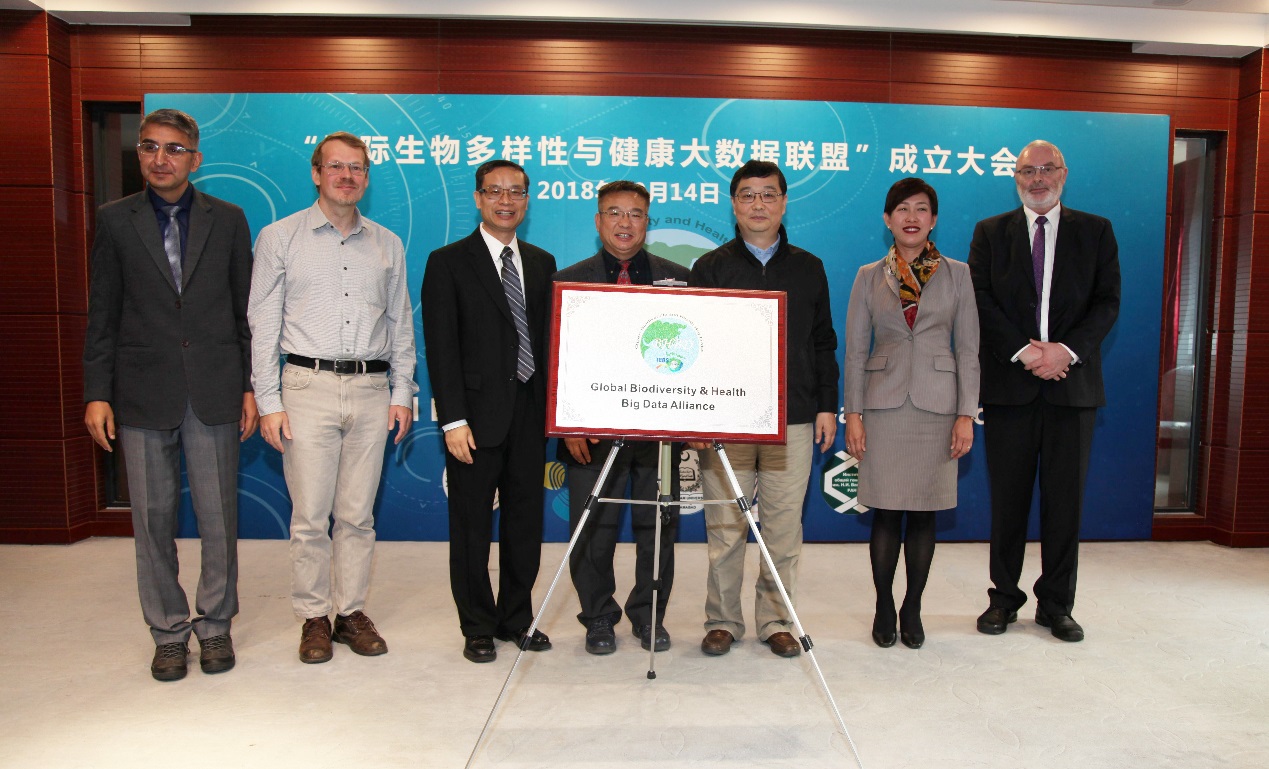 Group photo of BHBD members
Related link:
Xinhuanet: Int'l alliance on biodiversity, health big data set up in Beijing